como muchas bandas nuevas son de brooklyn NY no c por ke pero estan saliendo muchas cosas chidas de ahi...les dijo el disco y un video. enjoy.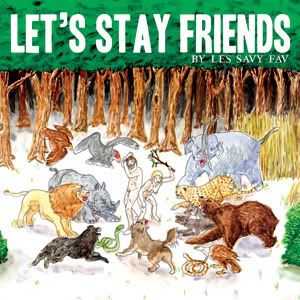 1. "Pots & Pans"
2. "The Equestrian"
3. "The Year Before the Year 2000"
4. "Patty Lee"
5. "What Would Wolves Do?"
6. "Brace Yourself"
7. "Rage in the Plague Age"
8. "Slugs in the Shrubs"
9. "Kiss Kiss Is Getting Old"
10. "Comes & Goes"
11. "Scotchguard the Credit Card"
12. "The Lowest Bitter"
DOWNLOAD!